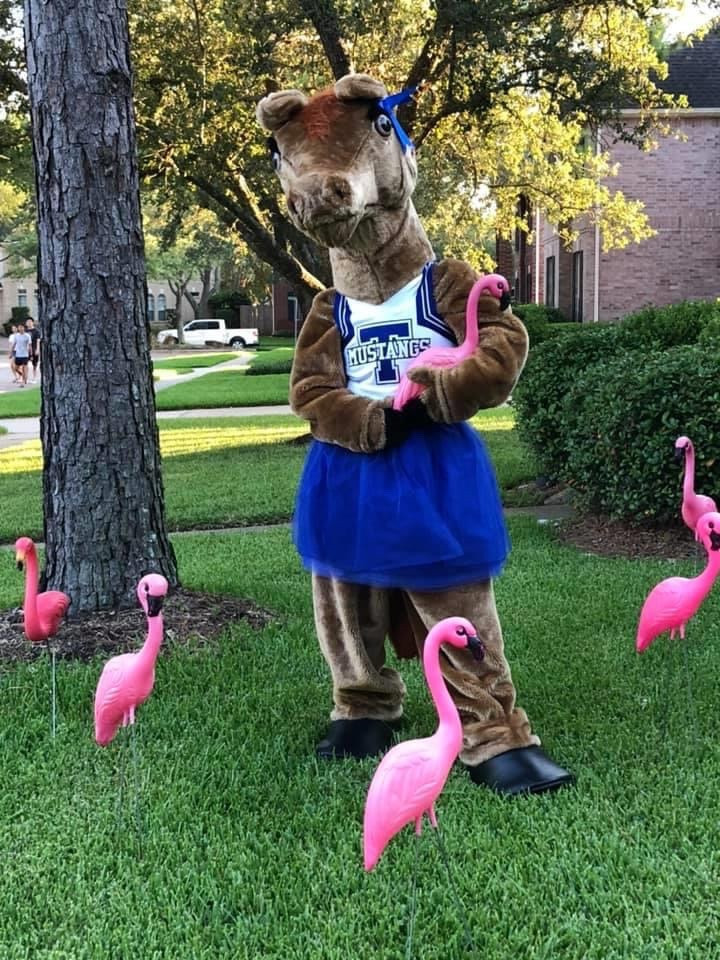 🦩 Flamingos, baby! 🦩
You know someone that needs this Fabulous FLOCKING Fun in their life!!! Let us help you celebrate them with 20 Pink Flamingos for your own personal flamboyance! (that's what a flock of flamingos is called, FYI)

🦩🦩🦩FLOCK YOUR YARD!🦩🦩🦩
20 Pink Flamingos
$40
All Proceeds benefit THS Project Grad 2023
FLOCK MUST STAY WITHIN THE TAYLOR ATTENDANCE ZONE
HOW DOES IT WORK?
1. Purchase and request date online at least 1 week prior to set up. Location must be within the Taylor High School feeder pattern.
2. The Flamingo crew will reach out by email with confirmation details.

3. The Flamingo crew will set up the evening before your requested date about 8:30Pm
4. Flamingos will stay up for 24 hours.
Questions? Contact
🦩Get A Leg Up and schedule yours today! 🦩
THE FLAMINGOS ARE PREPARING FOR GRADUATION - PLEASE CHECK BACK AFTER JUNE 1ST, 2023.
THANK YOU!